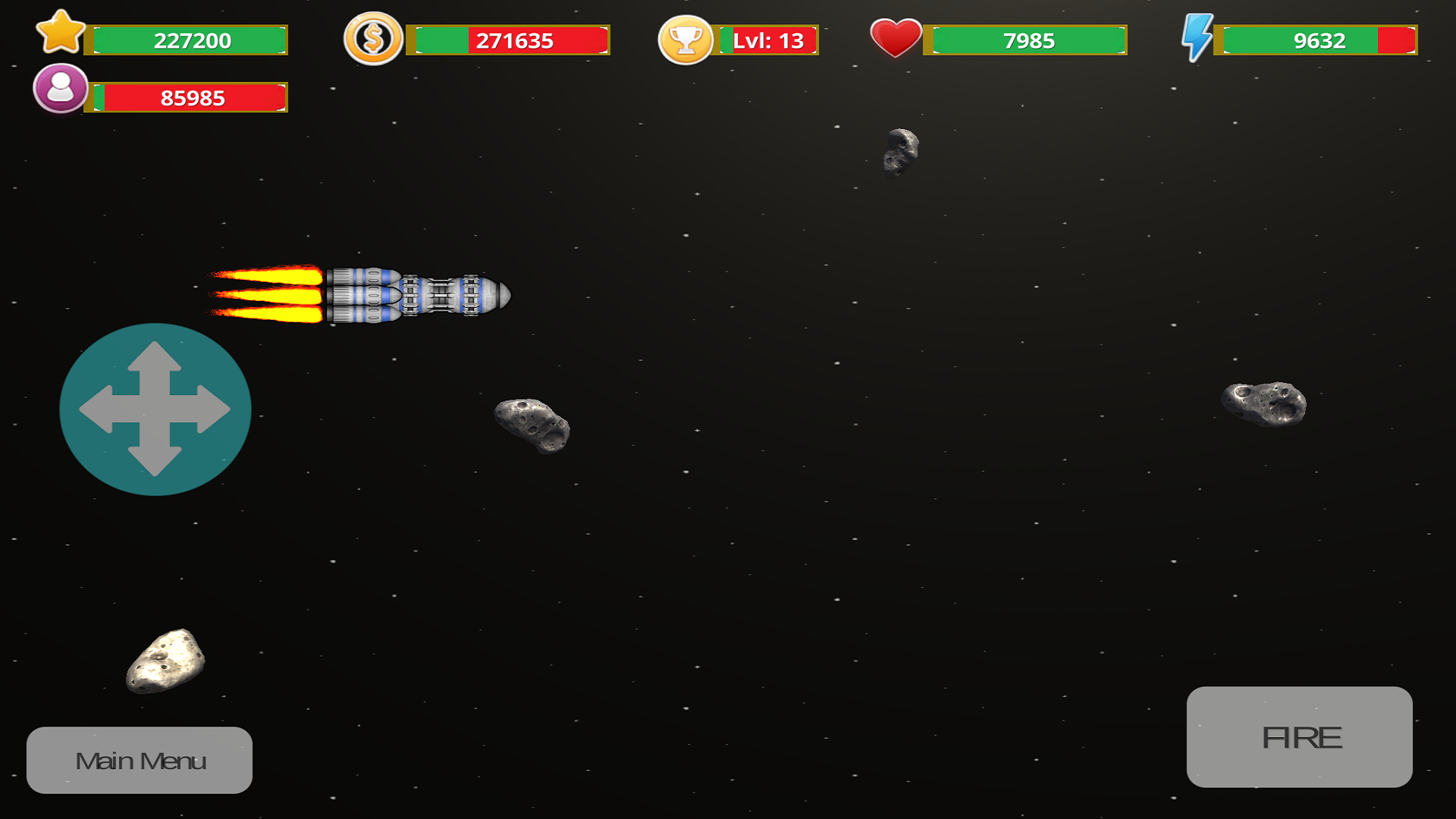 Factsheet
Developer:
MeCee Games
Based in:
Bow, New Hampshire U.S.A.
Release Date:
Jan 2018
Platforms:
Android / iOS
Website:
meceegames.com
Space Adventure II:
Your Space Adventure Has Just Begun...
The Space Saga... Only you can save the Princess, oh ya, and the Galaxy...
Game Text...
Save Princess Koriann, Save the Galaxy, Defeat Evil Lord Dredge! Only you can do what needs to be done. Hell the Guardians are not going to do it, they are busy with other pressing matters, so only you can do it all!
Description
It is up to you to save the Princess, and the Galaxy, from the Evil Lord Dredge. Along the way blow up asteroids and Boss Ships.
Collect Stars and Credits
Upgrade your Ship with better Weapons and Shields
Hire a Crew
Upgrade your Crew
Hiring a Crew will make the rescue go smoother and aid you in dispensing pain and suffering on Lord Dredge forces.You need to make your way across the Galaxy to save the Princess and then back again to reap the rewards all while stopping on selected planets to trade for goods and services from the different lifeforms that you encounter. Don't forget that there are bonus levels (Currently Two), and side adventures (Coming Soon), that allows you to earn in game resources.
Features
Save the Princess, Save the Galaxy!
Upgrade your Ship!
Upgrade your Weapons!
Hire a Kick Butt Crew!
Save the Guardians! (Not Really, they are fine for now)
---
Videos
Space Adventure II Video
---
Images
---
Logo & Icon
---
Awards & Recognition
---
Selected Articles
---
Additional Links
MeCee Games, LLC. on Twitter
MeCee Games (@meceegames) available at twitter.com.
---
Team & Repeating Collaborators
Don Combs
Business & Development, MeCee Games
Testers
Android: Donna Stilwell, Alexis Combs, Tyler Combs, Micaela Combs, Sophie Combs, Robert "Dayla" Anthony, Sarah Relaham, Shawn Baryliski, Andrew Baryliski
iOS: Donald Combs, Alexis Combs, Erik Rothfuchs
Music
incomptech
Dennis Stringer - RhythmaTic Productions
Artist, The Princess
Sophie Combs
Artists
MillionthVector
Other Artists
opengameart.org
gameart2d.com
Unity.com

Contact